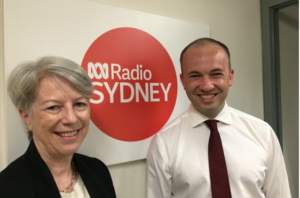 The Minister for Innovation and Better Regulation, the Hon Matt Kean, MP has announced the appointment of new Commissioner for Fair Trading, Rose Webb, who has already taken up her role.
"I'm so excited to announce Rose Webb as the new Fair Trading Commissioner," he said.
The Minister said the new Commissioner "is an exceptional individual with a wealth of knowledge and experience at the highest levels of government, both in Australia and overseas."
"Ms Webb shares my passion for putting consumers first, and cracking down on shonky operators across this state.
"She is an exceptional individual with a wealth of knowledge and experience at the highest levels of government, both in Australia and overseas."
"Under her leadership, NSW Fair Trading will continue to be one of the most trusted and reliable government agencies in the country."